Many men don't have the time or motivation to decorate their place, but still want a space that reflects their style and feels comfortable. Decorating for a bachelor can be easy and inexpensive, but still, result in a place that looks manly and stylish.
Decorating for a Bachelor: Easy Decorating Ideas for a Design-Challenged Male
If you are a bachelor trying to figure out how to decorate your place without making it look mismatched, sparse, or childish, there are plenty of options to consider that will turn a boring home into a great guys' area.
Thinking of the typical bachelor pad probably conjures up an image of dorm romanesque décor with minimal amounts of food in the fridge and a pizza box sticking out from under the bed. Decorating for a bachelor can be difficult, especially for someone new to living on his own.
If you have no idea what you're doing and need some guidance without spending a ridiculous amount of money, there are ways to decorate your place without looking like you're in college, broke, or clueless.
Seating
Many bachelor living rooms have leather seats and couches, but leather furniture needs special care. Although beautiful, you may want something you can be a little less careful with.
Consider microfiber seating, which is relatively stain-resistant and typically less expensive than leather seating. Consider neutral colors, such as tans or light browns, which can match almost any décor.
Furniture
Dark brown furniture can be your best bet as stains are often less noticeable and scratches can often be easily fixed. The more storage each piece of furniture has the better. If you don't have a lot of items you want to display then opt for pieces that have drawers and cabinets.
Carpeting
Use carpeting that is a darker shade than your seating. If you're just moving in and using the current carpeting, consider getting it professionally cleaned and treated with a stain resistor.
To give the room a pop of color, add a wool throw rug that complements the color of the carpet. If you're using tans or light browns and dark brown furniture, consider a throw rug that is mostly red.
---
---
Entertainment Items
If you have magazines, books, video games, game consoles, DVDs, and CDs that you need to put somewhere, try to fit them in the stand underneath the television in one large drawer. If there is no room, invest in an ottoman that matches your seating.
Not only does it provide an extra place for people to sit or put their feet up but it gives you extra storage. Another option is to buy a coffee table that has hidden storage instead of just shelves. You can also use a large ottoman as a coffee table.
Sound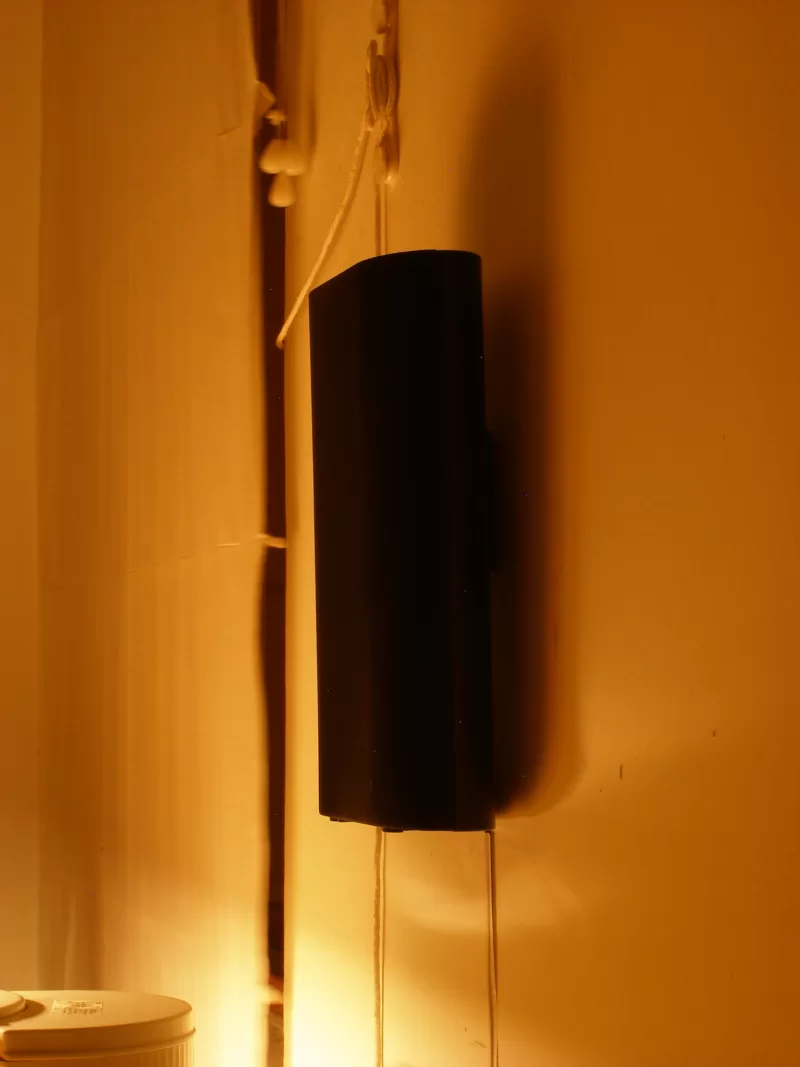 Surround sound speakers are the way to go but that doesn't mean they should take up a lot of space or be in the way. One option is to purchase speakers that hang up in the corners of the room; another option is to purchase speakers that are very thin and tall instead of wide and bulky.
Wall Art
Forget the posters. If you want something easy to hang that also reflects you as a person, choose a photo of a landscape that you love whether it be of a major city, a beach, or a vacation you loved. Transfer it to black and white then have it enlarged.
Put it in a dark wood frame, then hang it up. Hang up several around your home if you like. It's cheap wall art, personal, and a conversation starter. Another option is to choose an abstract painting that is comprised of bright colors that match the other décor in the room.
Bar Cabinet
Liquor bottles are not décor despite what some may think. Stop the madness and get a bar cabinet, which stores all the alcohol, glasses, and bar tools. Many are also sophisticated looking and will add some elegance but with a manly touch.
If you get one that has solid closed doors, you could put it in almost any room from the kitchen to the bedroom and no one would even know what's in it unless you tell them or they're nosy and peek inside.
Decorating for a bachelor does not have to be the stereotypical mismatched furniture, posters on the wall, and collection of empty alcohol bottles from three years ago. The place can be manly and inviting and look like you spent weeks decorating when it could have taken a day. If you are looking to save some money, search online for deals.
In some cases, especially for furniture, if people are moving and in a rush to get rid of everything, you can get the items for quite cheap if you are willing to pick them up and pay in cash.