Design a beautiful and comfortable entertaining space with these deck decorating ideas for furniture, decoration, planters, and other accessories for your outdoor space.
Great Deck Decorating Ideas
Make your deck the favorite room of your house with a few great decks decorating ideas, including furniture and accessories. Paint a fake rug on the deck or a faux tablecloth on your table and accessorize with one-of-a-kind planters.
Decorating Your Deck
Homes often seem segmented, with the indoors and outdoors apparently unrelated to one another. With a few new ideas, however, you can make your outdoor area seem like an extension of the indoors, like another room, rather than an afterthought stuck in the yard.
Faux Rugs
Give your deck the look of a cozy room with a few area rugs. With some waterproof paint, you can keep the faux rugs in place and never worry about anyone tripping over them.
For this project, you will need:
Masking tape
Exterior latex paint
Acrylic craft paint (as needed for small details or trim areas)
Acrylic polyurethane
Brushes
You may also want to fill in the spaces between deck boards with spackle, although it isn't strictly necessary.
Begin by tapping off the shape of the "rug". Basecoat the area and let it dry thoroughly. If needed, apply a second coat for the best coverage and allow it to dry.
If you are using geometric types of designs on your "rug", tape the sections off. Use the colors you've selected to paint each part of the design. Allow the paint to dry completely.
If you are using more free-form designs, transfer them to the base-coated area. If you want to trace a pattern, you can use graphite tracing paper to make the transfer. Fill in the design areas with the appropriate colors of paint. Let the paint dry thoroughly.
Use the acrylic paint to add outlines and details to the design you've created, including shading the areas that would be in shadow. Allow the paint to dry completely.
Seal your new "rug" with polyurethane, following the manufacturer's directions carefully.
Furniture
Traditional outdoor furniture will work well on your deck, but you can add whimsy by abandoning the usual and creating the unique. You can "go green" at the same time by recycling old furniture from your home, garage sales, or resale shops.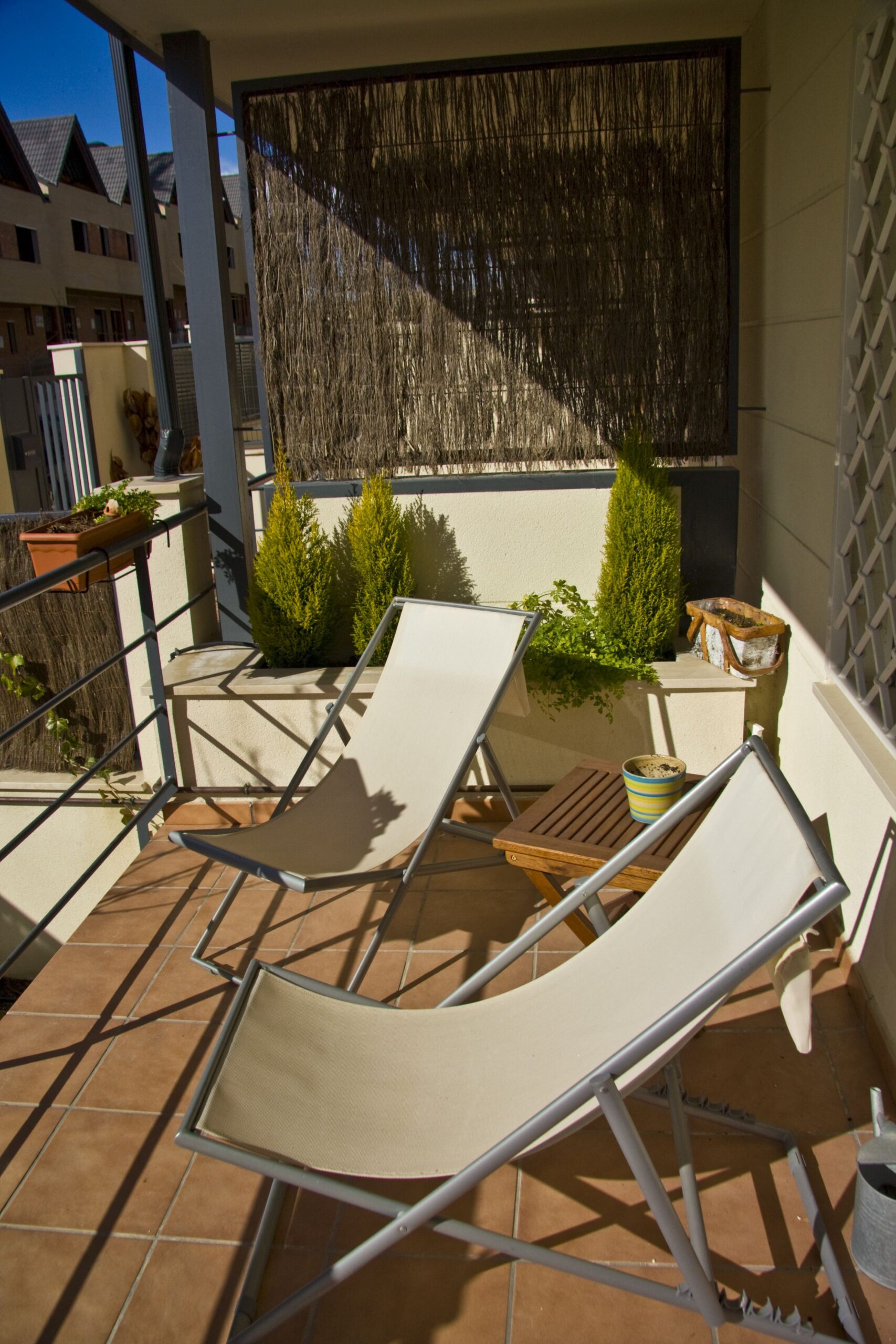 Lightly sand an old breakfast table and repaint the base in bright colors, perhaps a different primary color on each leg section. Apply marine varnish to the painted area to seal it against the depredations of the weather.
For the top of the table, you have a multitude of options. Paint it in a solid color or geometric pattern to coordinate with the base and varnish it in the same way for a simple solution.
You can also paint a faux tablecloth on your table's surface using acrylic craft paints. Apply marine varnish to the dried painted surface.
Tiles and mosaics are yet more choices for your recycled table. Use old, broken china to create a pleasing design on the tabletop, and add mosaic caulking to hold the pieces in place and fill in the spaces between them. Or, you can use floor, bathroom, or kitchen tiles to cover the surface in the same way you would the floors or walls in your home.
Chairs can be recycled in the same way. After painting fun designs on them, apply marine varnish to protect them. Make your own fabric chair seat cushions from canvas fabrics; if you prefer lighter fabrics, you can use a commercial waterproofing medium or simply store them out of the weather when they are not being used.
Because they are easy to make, you can even replace the covers each season.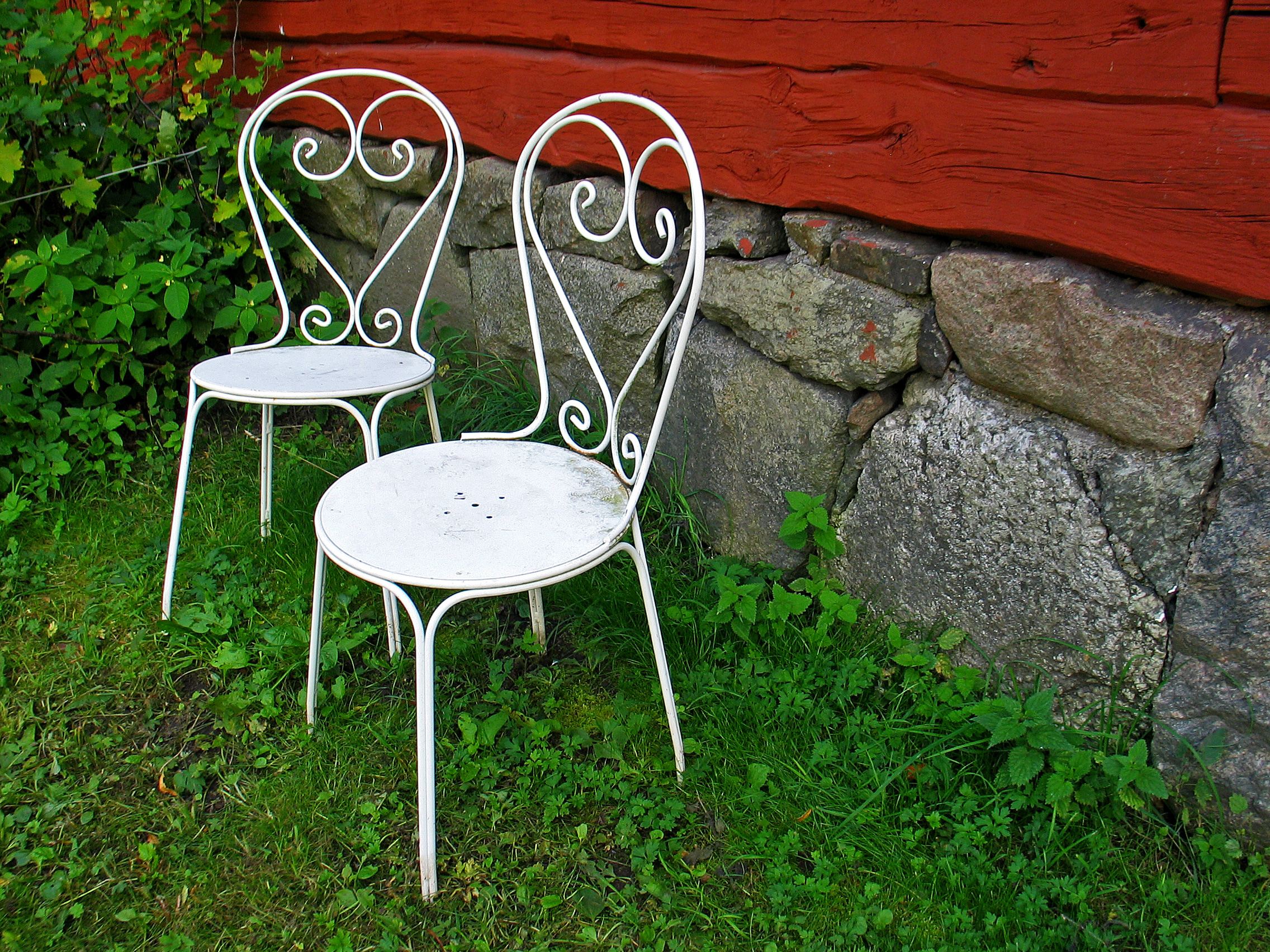 Accessories
You don't want to overcrowd your deck, but a few well-placed accessories will add just-right finishing touches. You can even have fun with your deck plants.
Use unexpected containers for planters. Consider a galvanized washtub or an old coffeepot; simply punch a few drainage holes in the bottom or sides of the container. If you have a cane-bottomed chair that has seen better days, replace the seat with a board in which you've cut a planter-sized hole. Decorate the chair and then stash your terra cotta pot in the space.
Whimsically painted pots can also add a touch of color to your deck. Use acrylic paints and acrylic varnish to add any designs you like to terra cotta pots. Antique plain clay pots by coating them with yogurt and allowing the molds and mosses to grow on the outside.
These deck decorating ideas are only the beginning. Allow yourself to listen to your creative side and you can turn your deck into an oasis of fun and relaxation.
Resources