Yearn for a larger room but don't have a big budget? Think about paint. With the right techniques on how to make a room look bigger with paint, you'll save and be able to change the room's mood and design in no time at all for probably less than $100. Many painting tips for making a room larger looking are included, as well as images to illustrate the ideas.
How to Make a Room Look Bigger with Paint: Techniques & Painting Tips for Making a Room Larger Looking
Color has the ability to fool our eyes into thinking something looks bigger or smaller than it really is. It's not often people want rooms to look smaller, because the goal is usually to expand the space. Learn how to make a room look bigger with paint, and see if you feel the breathing space.
Choose Color Wisely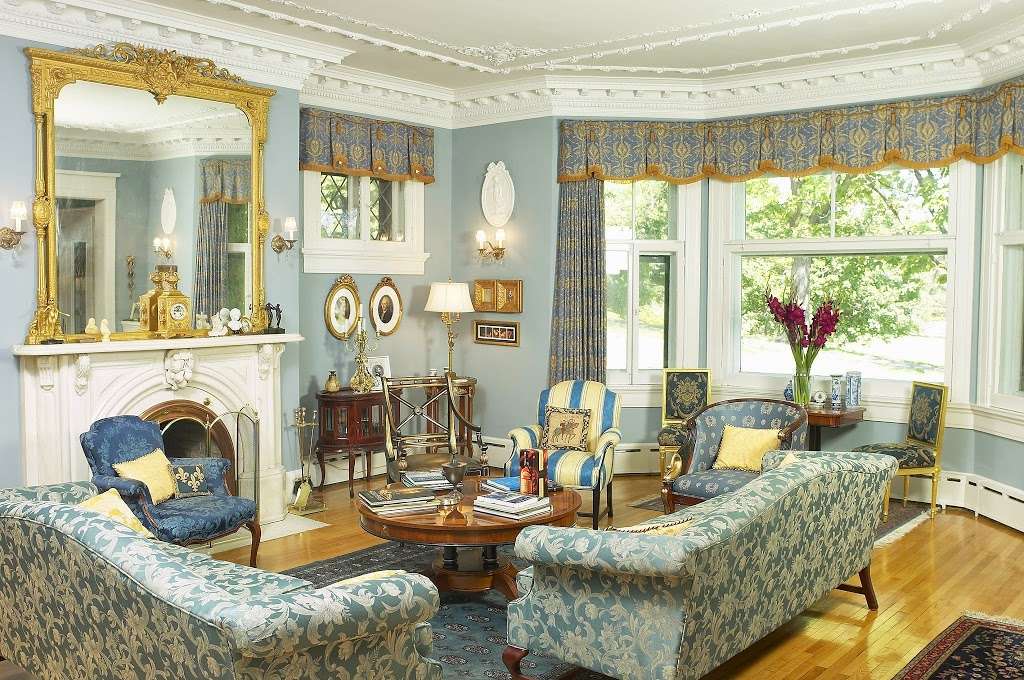 Lighter shades of paint color do make a room look bigger but you don't have to confine yourself to white. Any light-colored hue such as a pale sunny yellow or an ice blue will have an expanding effect because they reflect the light.
Choose soft tones and colors such as what you would see at a beach with its sand beige, dove white, pale sky blue, and frothy translucent sea green will all serve to expand your space too. If you top it off with white or linen slipcovered upholstery pieces your cottage beach look is realized.
Think Texture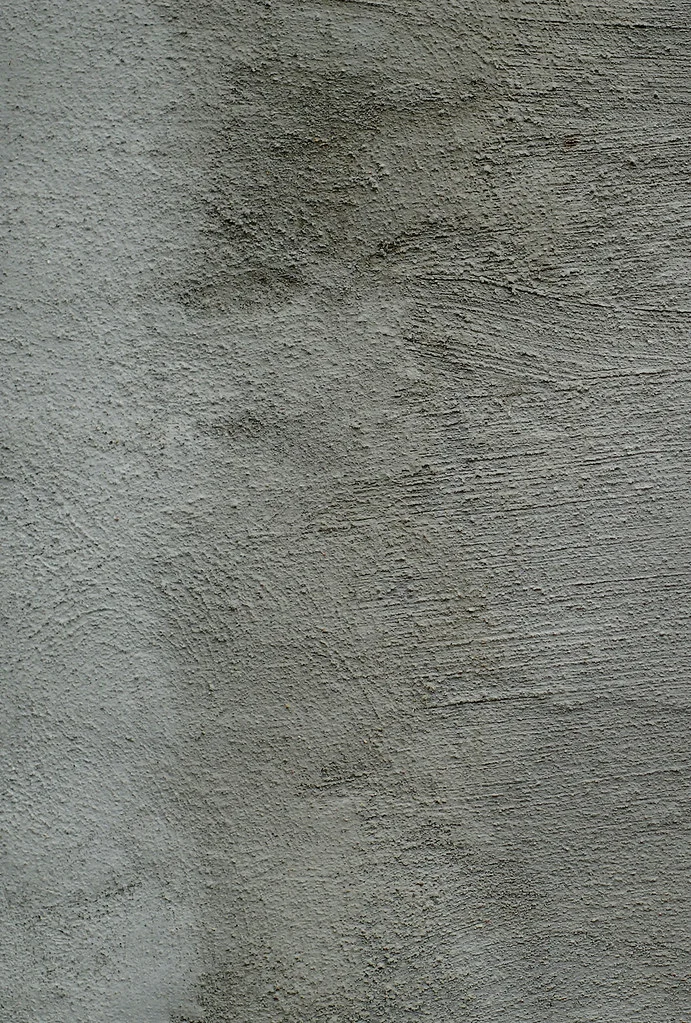 Painting tips for making a room larger looking, don't come much easier than a decorative wash technique, such as creating a Tuscan finish.
The look of aging plaster walls will also make the room appear to be larger, especially if you start with a light shade of melon, fill in with a petal pink and whitewash over it all, pulling and massaging the colors akin to stucco. Try easy-to-do ragging or a sponging technique.
---
Read Also:
---
Use Architecture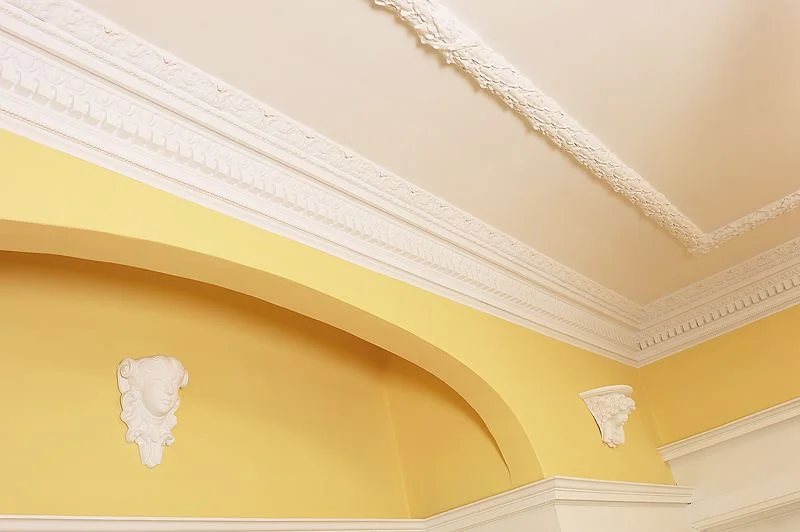 Install a cove area up above near the ceiling and paint it a lighter hue of the same wall color and the architecture will pull your eyes up and out – an easy way how to make a room look bigger with paint
Or go progressively lighter with your paint color as you move from floor to ceiling almost like an ombre—a French term meaning a "shaded" effect.
Color Play
Remember that cool colors recede and are calm and serene, warm colors advance and energize. If you have a room that is long and narrow, you can widen it by painting the shorter wall in a darker color.
Get out your painter's tape and create horizontal stripes to give the room width. You can do it subtly by using all the same colors yet painting the stripes with a shiny gloss or even textured paint with a sand-like finish.
Go Mono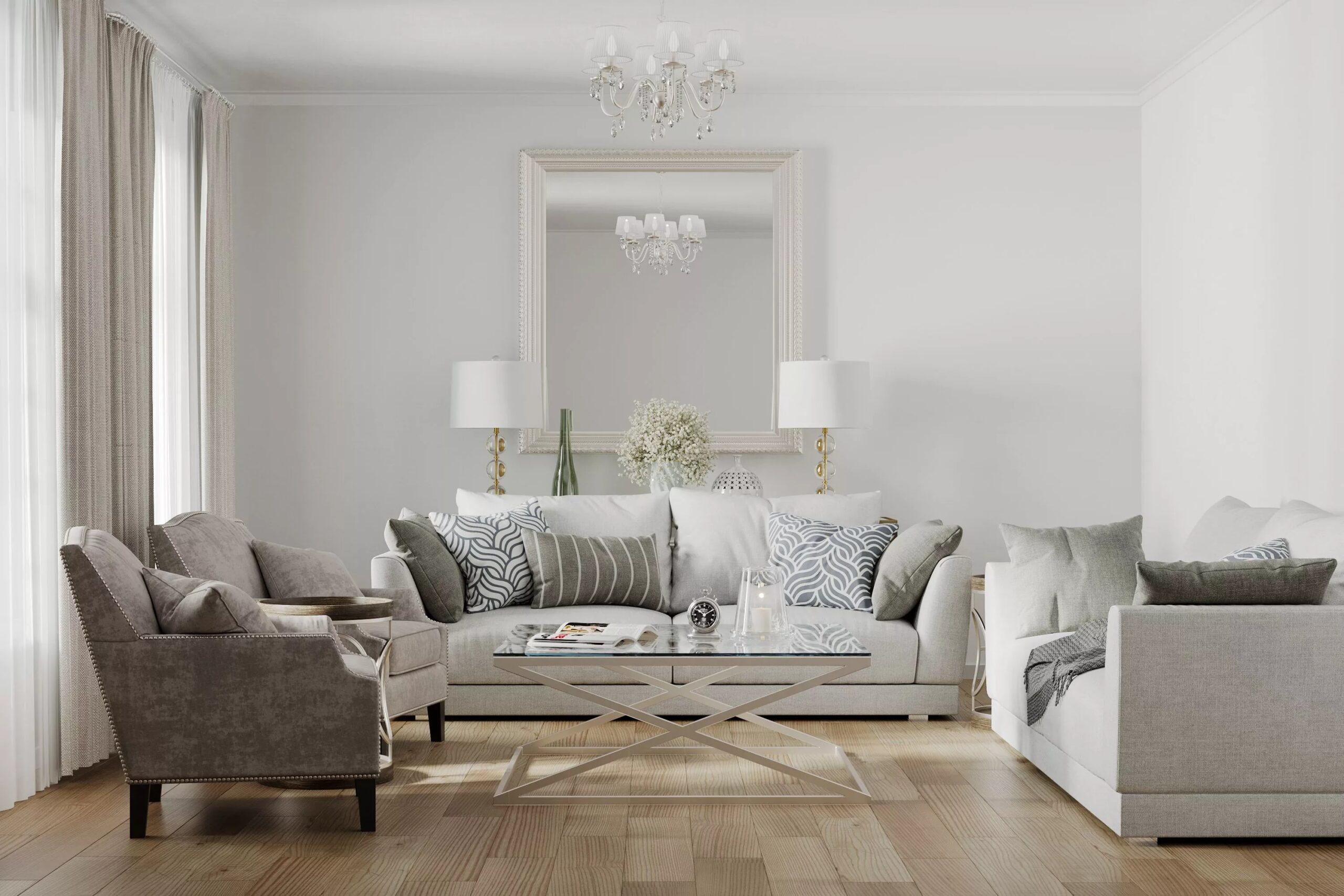 Monochromatic rooms make similar colors melt into each other increasing space. Paint your furniture to match the wall and it will "become one" with the space.
Or, paint all trims, floorboards, frames, and doorway jams in the same shade as the walls or lighter.
Reflect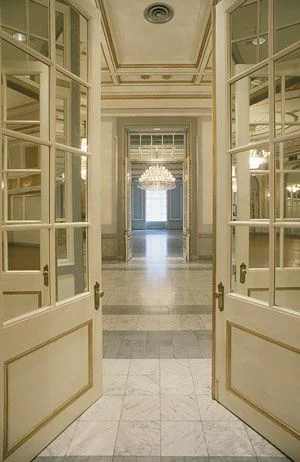 Bounce your paint color off mirrors, and use lots of reflective surfaces like chrome or stainless steel. A glass table or acrylic chairs will allow you to see the color right through the furniture, giving your eyes an unbroken line. A glossy finish will add to the shine.
Use a brilliant white on the ceiling.
Experiment with Lighting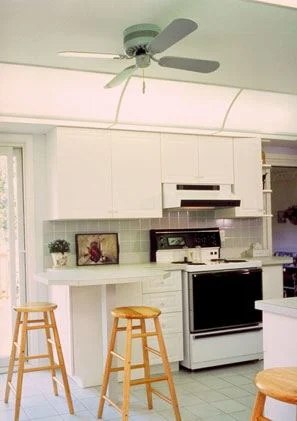 Try different types of lamps, lighting, and dimmers to control the light. Accent lights with halogen bulbs will wash the walls with light. Pink bulbs make light or white-painted walls warmer, try out various types and wattage.
Remove heavy drapes, curtains, or anything that shrouds a window and bring in more natural light.
Educate Yourself
Check out the various online design libraries and galleries of the major paint dealers such as Behr, Benjamin Moore, Kelly Moore, Pittsburgh Paints, and Sherwin Williams. Most websites have software that you can experiment with to see different color combinations in a room before you buy.
Paint swatches on your own walls in 24 by 24-inch or larger squares from smaller samples most dealers sell now. Live with the colors for a few days to see which brings largeness and light into the actual room.
If you experiment with one or all of these tips on how to make a room look bigger with paint, your room is most certainly to be unbound.