You may have already given up on the idea of doing anything to your home until the children leave the house. But life doesn't stop just because you have children, in fact, if you don't keep up your home now you may not have much to decorate and redesign when you have the opportunity.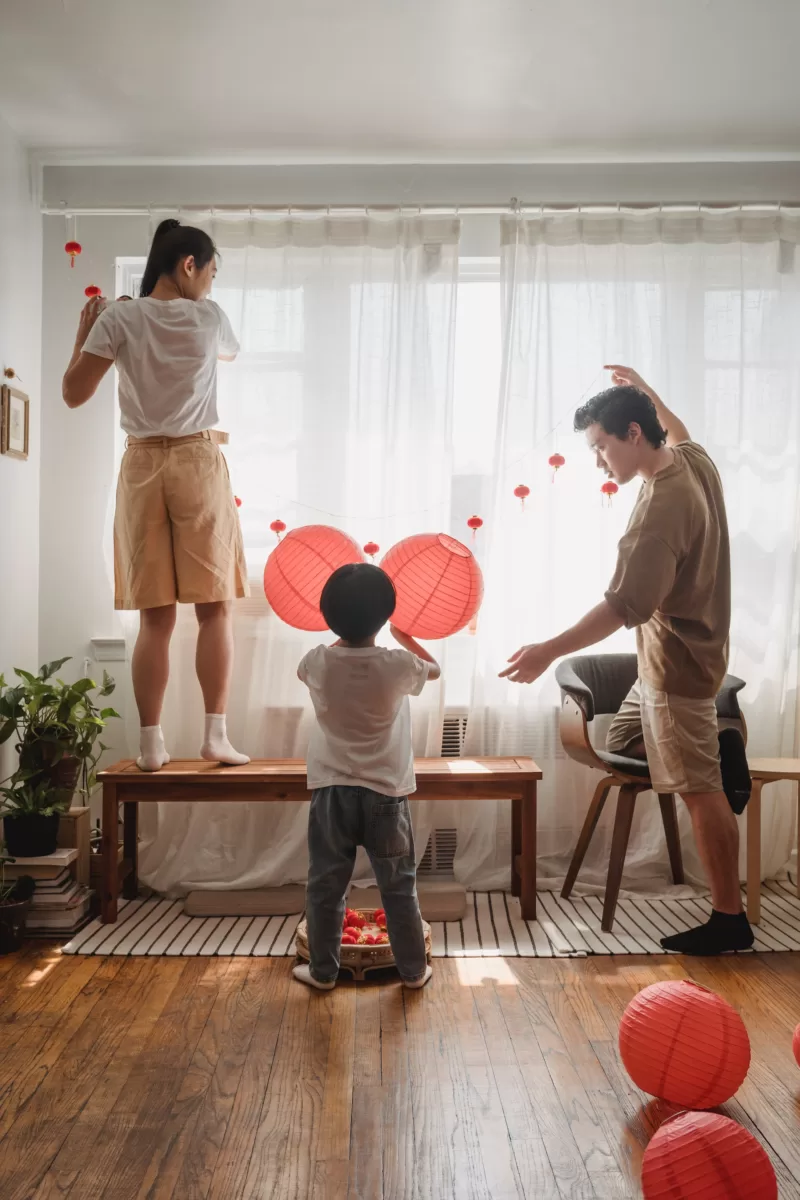 A stylish home with children is not impossible. Children need to also learn how to take care of things and redecorating or designing will show your children to take pride in their homes. Here are some helpful tips to make decorating with style easier for you and your family.
Living Room/Den/Family Room
This is the main room where everyone will spend most of the time together and you don't want to sacrifice style for a child's decor. So you need a way that you can get the style in this room. First and foremost you need to make your room safe for your children. This is the room that they will be romping and playing in so you want to keep it safe. You may want to consider purchasing furniture that has pillows attached to it for easier romping.
Have you ever noticed that while you are sitting and watching television your children pick that very moment to wrestle and romp around? That happens all the time. So in order to give yourself a clear view of the television and keep your children safe from bumping into things open up the space on the living room floor.
You can push the furniture up against the walls leaving the middle floor clear or you can turn the couch and two chairs toward the television so you can have a section for viewing television, conversation, or playing games. Put down a comfortable shag area rug to prevent carpet burns and injury. The children will then have an open area that is just right for the moment when they decide to be pro wrestlers.
Machine-washable slipcovers can be made from a variety of fabrics, such as flat or brushed cotton, poly-blends, and even brushed velvet. These are very practical and a must for your couch.
Want some pretty things? Instead of an expensive fabric on your couch, go practical but splurge out on some more expensive decorative pillows. Choose the delicate fabrics you love – so what if they see a little wear and get a bit dirty – it's easy to replace your pillows every season.
Kids run around a lot and are prone to falling over. So leave extra space around the furniture.
Kitchens
It's not always easy to make your kitchen stylish and childproof, but you can do it if you plan it out. Most children have their own play kitchen sets. If your child has one put it in a corner in the kitchen away from the cooking area so your little one can cook while you are.
Define the area with a braided area rug and make that your child's cooking corner on the rug. Children seem to follow their parents around from room to room and while they are in the kitchen they can have their own little corner. If you do not have a kitchen play set you may want to look for one second-hand.
Another idea is to give your child their own drawer in the kitchen for their plates, cups, bowls, and more. This will encourage independence and help to teach your child to keep organized because there is a place for everything.
Install a low chalkboard within your child's reach, have a ready supply of colored chalk and let your children make your artwork while you cook. It is easy to clean up and the chalkboard can easily be incorporated into your kitchen decor.
Bathroom
It's not always easy sharing a bathroom. And having a tub full of bath toys is not always the best decorating look. But with a few practical ideas and space for the children your bathroom can still be stylish.
Install a towel rack at a height your child can reach.
Ensure your bathmats have a non-skid backing to prevent accidents.
You don't have to have an ugly step for your child to reach the faucets – be creative. A timber one with wide steps for safety can be painted and decorated to match your bathroom décor.
Fill a small basket with shampoo, toothpaste, and other personal hygiene items that a child can easily handle – and put them on a shelf they can reach.
Designate each child a color that matches your bath décor. This is the color of their towel, toothbrush, hairbrush, etc. This way you can quickly identify whose towel is left on the floor.
---
---
General Kid Safe Decorating Tips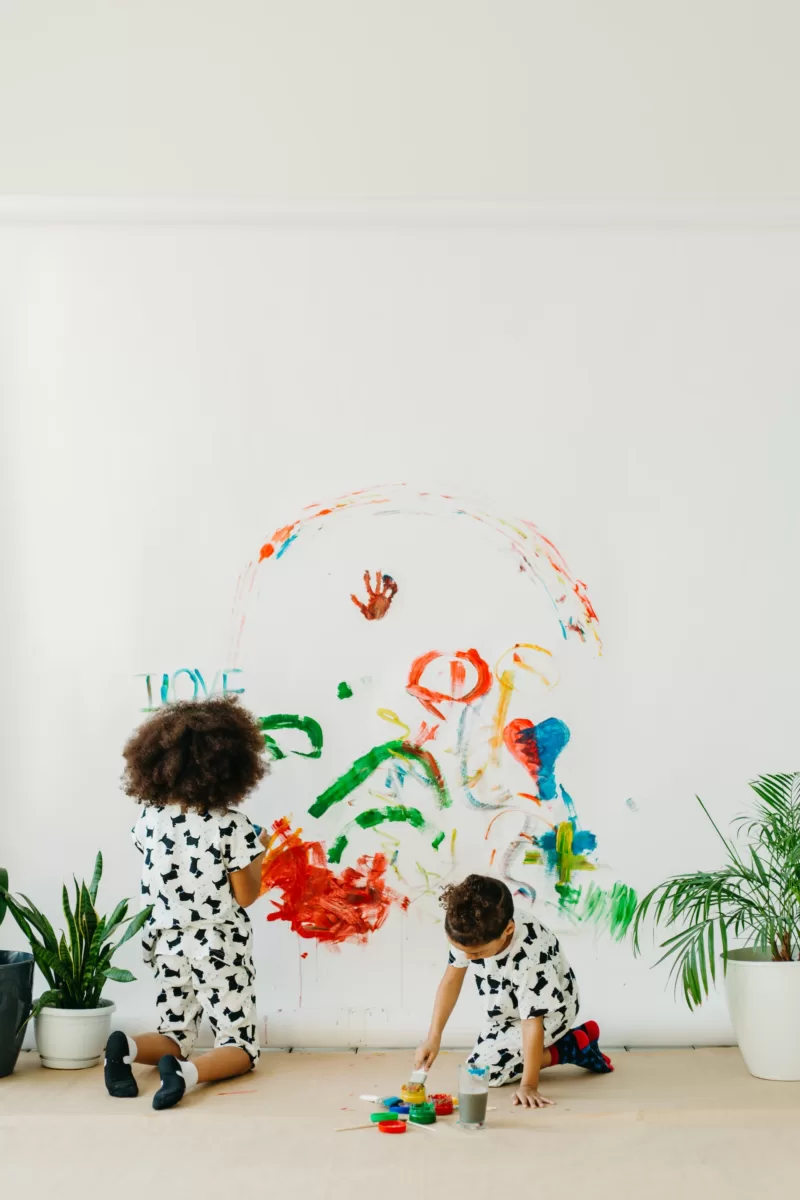 Keep a basket in each room for your child. This can be a laundry basket with a lid or just a carry-around basket with a handle. Something that matches the décor of the room. Something with a lid will let you hide the contents. Have a few toys in it, a coloring book, crayons, a reading book, and more. This will give your child something to do when they are in each room.
Make sure that you keep all electrical outlets covered with safety covers. When your child first learns to crawl or walk they will be curious about the outlets and may explore when you are not looking. My sister found my nephew trying to stick a pen in the outlet – so they will try.
Don't be afraid to decorate your floors with scatter rugs. You can use the scatter rugs to sit the toys on, put them in front of the television to sit on or let your child know that the scatter rug is where they can sit to color. Pretty soon your child will identify that as their place to sit and color or be creative.
When you paint your walls you need to use latex paint that is easy to wipe off and keep clean. When you look in the paint section most of the wipe-off paints are marked on the cans or containers. When your child finds out that the crayons look good on the walls you will have an easy way to clean up.
Hang your pictures on the walls up out of reach of little hands. Don't leave your walls bare, add photos of milestones in your child's life and in yours. Pictures are something that your child can identify with at a very early age.
Add shelves that are attached to the walls and up out of reach of your children so they don't pull things down on them. You can put your favorite decor on the shelves. When estimating how high to put things, keep in mind that your child will climb on furniture if it is there nearby so don't hang shelves over furniture.
You can add your own personality and style to every wall in your home but leave one section to display your child's personality and style. This will help them to express themselves as well as help them to understand that they have a place in the home as well. Your guests will appreciate the way that you have allowed your children's personalities to be displayed and they will also be amazed at how you can have style when you have kids.
Have a safe zone in every room. A safe zone is a place in each room where your child cannot get hurt in. If they are wrestling around you want a space that is free from furniture. If they want to sit on the floor they need a safe place they can sit at. So every room needs a child's corner for that purpose. A designated area rug is great for this, with so many styles and designs you are sure to find one to suit your room's décor.
The most important thing to take from this is that when decorating a home with children is:
"Don't make your home childproof. Make your home child-friendly."
Enjoy your beautiful home.