Planning for Christmas and year-end holiday celebrations but dread the stress that comes with the preparation? Start decluttering the house, buy gifts, and plan meals early.
Getting organized early is essential to a stress-free holiday. With Christmas and New Year's Eve merely weeks away, it's time to declutter the home for end-of-the-year celebrations, start Christmas shopping, plan meals for holiday parties, and confirm travel plans.
Preparing for Year-End Holiday Celebrations
To avoid being thoroughly overwhelmed, check out the following tips to prepare and celebrate a stress-free Christmas and New Year.
Declutter the Home for Christmas
Christmas ornaments and decorations are a big part of the Yuletide celebration. However, before putting up any decorations, it's best to declutter the home first. This is particularly important for those planning to do a lot of entertaining at home.
Determine what items are no longer needed and discard them. Clear living areas, and the kitchen, and make sure there is at least one spare room that guests can use. It doesn't hurt to clean all windows and tidy up the garden to give the home a more welcoming look.
Start Christmas Shopping Early
Another way to prepare for the year-end holiday season is to do Christmas shopping way before the big day. Ideally, Christmas shopping should be done all year round, especially during big sales. But don't despair if nothing has been bought yet. With a few weeks to go, it's still possible to buy some presents each week. Just don't leave all the shopping until the last three days before Christmas!
It's also a good idea to buy a few small "spare" Christmas gifts for unexpected guests who show up with presents for the family. Cookies and chocolates make great gifts for any occasion. So buy a few more of these.
Buy, Write, and Send Christmas Cards
Although e-cards and picture messages have become popular in recent years, many people still enjoy sending and receiving paper Christmas cards. If there are lots of Christmas cards to buy, write and send, do the tasks over a few days. Pick one day to buy the cards in bulk and pack stamps. Then spend another day updating the address book to make sure all mailing addresses are correct.
Next, use a few days to write Christmas messages and greetings on the cards. Breaking the job into several sessions will make it a lot easier to handle.
Plan Christmas and New Year's Eve Meals
Food shopping and meal planning are also top priorities, especially if the family is planning to host holiday parties. Set a food budget and use a shopping list. Those who need holiday party ideas can search the Internet and buy or borrow magazines for suggestions.
Many supermarkets will also provide free recipes at this time of the year. So make use of all these resources when planning menus and meals for Christmas and the New Year.
In addition to the big party meals, families will also need to prepare quick and easy meals before the two big days. A good way is to cook large quantities of food in advance and freeze it until needed.
---
---
Confirm Holiday Travel Plans
Those planning vacations away from home should have made their bookings long before Christmas. By early December, confirm all flights and accommodations. Pick up some travel health tips, particularly if traveling overseas.
Make sure home security requirements are in place before the family leaves for the holiday. If there are plants and pets that need to be taken care of, arrange for someone to look after them.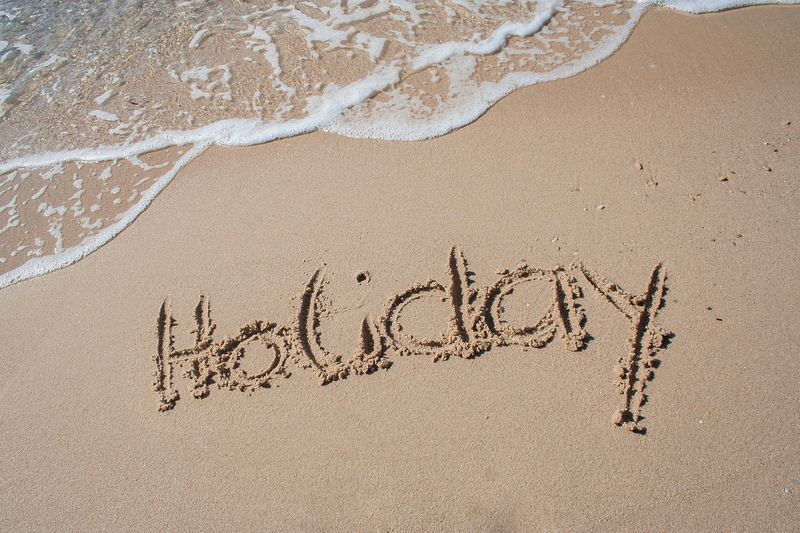 Forget about Perfectionism When Planning for Christmas
Many people are invariably stressed before and during big celebrations like Christmas and New Year's Eve parties because they expect perfectionism when planning for the big days. Leave perfectionism aside.
So what if the Christmas tree is a bit lopsided or if the roast pork at the Christmas dinner is a bit overcooked? The whole idea of celebrating Christmas with family and friends is to have fun. There is very little point in having a "perfect day" if it's only going to cause misery, stress, and exhaustion.
Early preparation will help families to enjoy year-end celebrations without stress. Begin by decluttering the home to make way for Christmas decorations and guests. In addition, start Christmas shopping early, plan holiday party menus and meals as well as confirm holiday travel plans. In the midst of all the excitement, it's also crucial not to expect perfectionism. After all, the festive season is a time for sharing and joy, not for unhappiness and stress.