How many gardeners and landscapers have started a sentence with the words "If only…"? Everyone has their own list of plants they would like to see or see more of in their gardens, but there's always something that gets in the way, like that nasty hardiness zone limitation, a particular plant's susceptibility to disease, its negative characteristics, etc.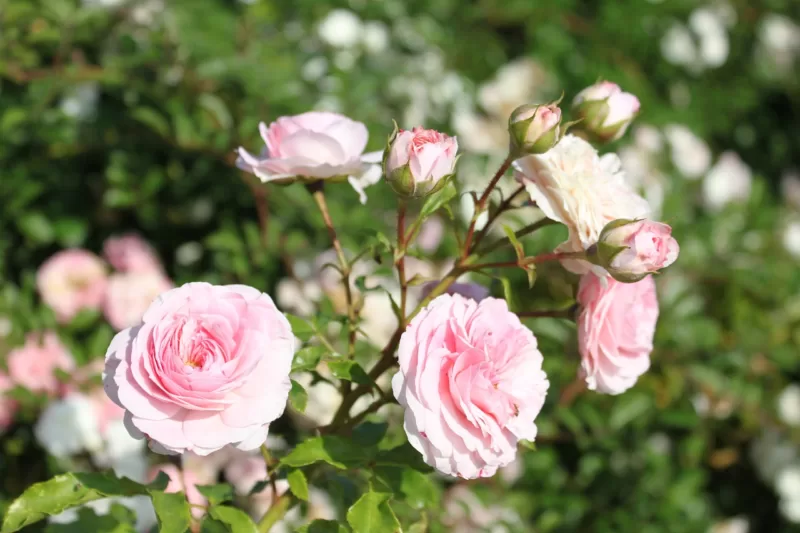 No, life isn't like that, but we are allowed to dream. After all, dreams often set the course for future innovators, and sometimes, their innovations actually answer your dreams! So, without further delay, let me set out my "Top 10" wish list for developments I'd like to see happen in the world of plants.
1. A Truly Trouble-free Shrub Rose
Trouble-free roses? Carefree roses? Not in my experience, ladies and gentlemen. Let's accept one reality; of all the plant's God put on this earth, he really seemed to have mixed feelings about this one; he made it both among the most beautiful and yet one of the most troubled by pests and diseases, as all too many gardeners know.
Granted, newer varieties are resistant to many of these problems, but I'll hedge my bets on "trouble-free" for now. Keep developing, guys!
2. A Hardy Evergreen Holly
I know I'm dreaming aloud here, but please allow me this one dream… All I want for Christmas is a "traditional" holly, you know, the evergreen kind with the pointy, waxy leaves, and the contrasting red berries.
The Meserve hybrids may look altogether lovely and be quite tough, but trust me, they are no match for a bone-chilling northern winter. I know, because I've tried. How about sticking a couple of "hardy" genes into a Meserve, and then giving me a call back when you're done…
---
---
3. From the Veggie Garden, a Reliably Straight Pickling Cucumber
I know, I know, everyone advertises the next best cucumber that is ridiculously straight, etc., but try as I may, I can't get any pickling variety to grow straight in my garden.
Frankly, even those I know whose gardens do produce nice straight cucumbers have years when they twist up like corkscrews. Inevitably, making pickles becomes a test of solving some bizarre three-dimensional puzzle. My kingdom for a straight pickler!
4. A Hardy Red-hot Poker (Kniphofia)
Of all the perennials I have seen, none takes my breath away more than the red-hot poker (Kniphofia spp.). This member of the lily family blooms in late summer, and when used in masses, a garden in full bloom is a sight to behold.
Unfortunately, it is not reliably hardy in the north. My challenge to plant breeders out there – can you develop one that's hardy in the lands of the great white snow?
5. Garlic Like the Size I Find in the Store
Maybe I'm just doing it wrong, but for the life of me, I can't seem to get a decent head of garlic out of my vegetable garden. I've tried numerous varieties, planting techniques, and some (rather odd) old-wives tales, but with no results.
The heads I grow are really potent and flavorful, but tiny as an acorn. OK, maybe I'm exaggerating, but why can't I grow the kind they sell me at the supermarket? It must be the variety, and I'll stand by that!
6. A Reliably Hardy Bigleaf Hydrangea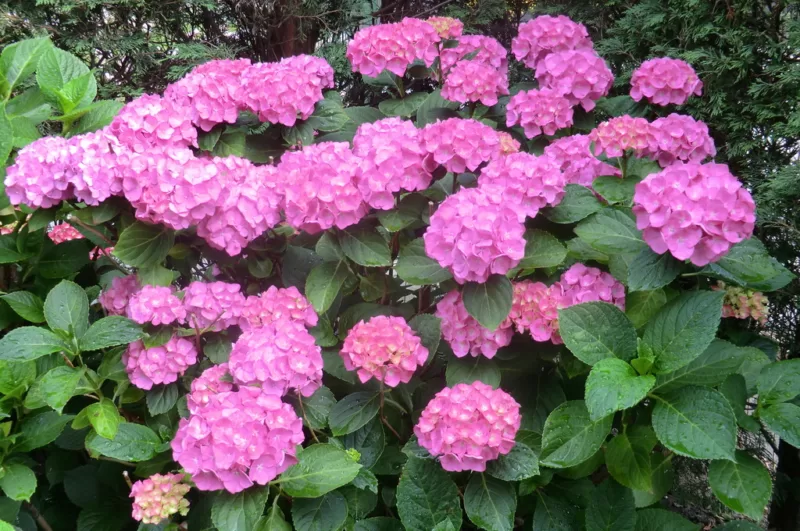 Once you've been to a southern garden in the heat of summer, you quickly realize why the bigleaf hydrangea is such a garden staple; it blooms in mid to late summer, and its blooms are a little hard to miss (that's an understatement for the uninitiated…).
But, it's unfortunately only hardy to zone 6. So how about it, can we build one of these for the north? By the way, Bailey Nursery in St. Paul has recently introduced "Endless Summer", which is apparently hardy to zone 4. I've got a couple in my Zone 3 gardens, so we'll see this spring…
7. An Improved Shubert Chokecherry
In zones 3 and colder, it's tough to find a good purple-leaved tree to use as a landscape accent. Even today, save for a couple of flowering crabs, Shubert Chokecherry is still the standard for hardiness and durability.
However, anyone familiar with this tree knows that it suckers like there's no tomorrow around its base, and it is unacceptably susceptible to the disfiguring black knot fungal disease.
So how about it, plant developers, can we breed these undesirables out of this otherwise ideal tree? Apparently, a new introduction, Midnight Shubert, has addressed the suckering problem, but I have yet to confirm that myself…
8. A Flowering Crab That Retains Not Only Its Fruit but Its Intense Fruit Color All Winter Long
I respect the value of flowering crab fruits in late fall and early winter, a time when color is sorely missed in the northern landscape. Many newer varieties feature fruit which is retained on the trees right through until spring.
Unfortunately, however, these fruits are typically severely discolored by the ravages of the deep winter cold, and by March look more like tiny carcasses dangling from the tree. Not too attractive, I know. Are there any new varieties on the horizon that can retain their fruit color and sheen all winter long?
9. A Peony That's Actually Strong Enough to Support the Weight of Its Flowers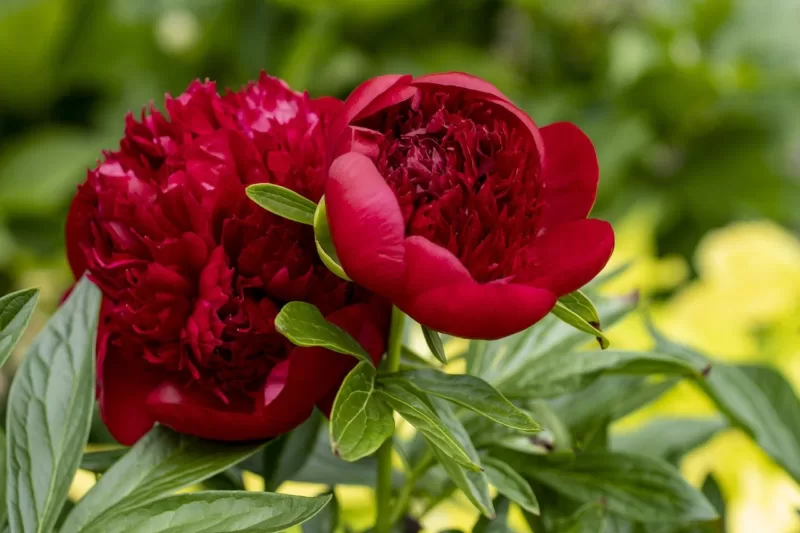 It's a fact, I hate peony rings. I think they're a sign of weakness, and quite unsightly when they can't be hidden by the foliage. In fact, that's why I don't have a single peony in my garden.
I know, it's a petty reason to avoid such a showy flower, but I guess that's just me… I have a suggestion; let's breed some strength into those stems so that peonies can enchant me enough to make it back into my good books.
10. A Raspberry That Actually Looks Good in a Landscape and Doesn't Spread Like Wildfire
Oh, do I have some love-hate stories to tell about raspberries! First of all, I love them. Or, I mean, I love to eat the fruit and cook with the fruit and make inquiries with the fruit (can I say that here?).
But as a landscaper, I challenge you to try and make these rangy, sprawly, gangly, and invasive brambles look anything better than ugly! Never mind that, try and keep them within their boundaries! Someone needs to tame these otherwise delicious and indestructible marvels to behave in a civilized landscape, then we'll talk!
Well, that's my list! Do you have a "Top 10" list of your own or some wishes that you wish I would have included in my list? Send me the comments that deserve to come my way. Maybe together we can drive the next wave of plant development!