Upgrade Your Kitchen with New Appliances
Are you tired of your outdated kitchen appliances? Do you dream of a modern and efficient kitchen that makes cooking a breeze? It's time to transform your kitchen with new appliances! Whether you're a culinary enthusiast or simply looking to add value to your home, installing new appliances can make a world of difference. And the best part? It's more affordable than you might think.
Investing in new appliances not only enhances the functionality and aesthetics of your kitchen but can also increase the overall value of your home. From sleek stainless steel refrigerators to energy-efficient dishwashers, there are endless options to choose from that fit your budget and style.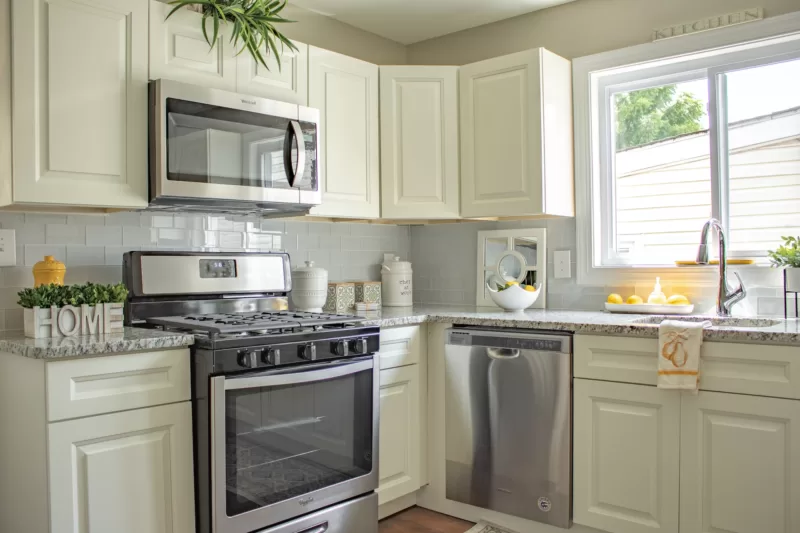 The Cost of Installing New Appliances
One of the first questions that often comes to mind is, 'How much does it cost to install new appliances in a kitchen?' The answer varies depending on several factors, including the type and number of appliances you're looking to install.
In general, the cost of appliance installation can range from $200 to $1,500. This includes the removal of old appliances, delivery, and installation of new ones, as well as any necessary modifications to your kitchen space. Keep in mind that these figures are estimates, and the actual cost may vary based on your specific needs and the complexity of the installation process.
Factors Affecting the Cost
There are several factors that can influence the cost of installing new appliances:
Type of Appliances: The cost can vary depending on the type of appliances you choose. For example, installing a built-in oven or a gas stove might be more expensive compared to a freestanding refrigerator.
Appliance Size: Larger appliances may require more labor and resources to install, which can affect the overall cost.
Kitchen Layout: The existing layout of your kitchen may require additional modifications or upgrades to accommodate the new appliances, impacting the installation cost.
Electrical and Plumbing Work: If your kitchen needs electrical or plumbing adjustments to accommodate the new appliances, this may add to the overall cost.
---
Related:
---
Affordable Installation Options
While the cost of installing new appliances can vary, there are several affordable options to consider:
DIY Installation: If you're handy and have experience with appliance installation, you may be able to save money by doing it yourself. However, keep in mind that certain appliances, such as gas stoves, may require professional installation for safety reasons.
Hiring a Professional: Hiring a professional appliance installer ensures a hassle-free and efficient installation process. They have the necessary expertise and tools to handle the job correctly and safely.
Appliance Retailer Installation Services: Many appliance retailers offer installation services as part of their package deals. This can be a convenient and cost-effective option, as they often have partnerships with trusted installation professionals.
Transforming your kitchen with new appliances is an investment that pays off in both functionality and aesthetics. With the right installation approach, you can enjoy your dream kitchen without breaking the bank. Consult with a professional installer or contact your local appliance retailer to explore your options and get a customized quote for your kitchen renovation project.