Decorating with purple raises the question of what colors match well with purple. Different ways of matching purple with colors that complement it are looked at here, including a decorating guide of the best ways to decorate the bedroom with purple, how to use purple in a kitchen, and decorating a living room with purple.
Decorating With Purple: Tips on Best Color Matches & Room-by-Room Guide
Decorating with purple can pose a problem for a lot of home decorators as it is such a vivid color to cope with. Using purple on feature walls and as accent items are two of the methods to use purple effectively in home decor. Tips on using purple in different rooms and color combinations follow.
How to Match Purple
As one of the color trends, purple is hot news in the world of home decorating right now. The biggest question when decorating with purple is what other colors it matches well with, to combine to make a beautifully decorated room.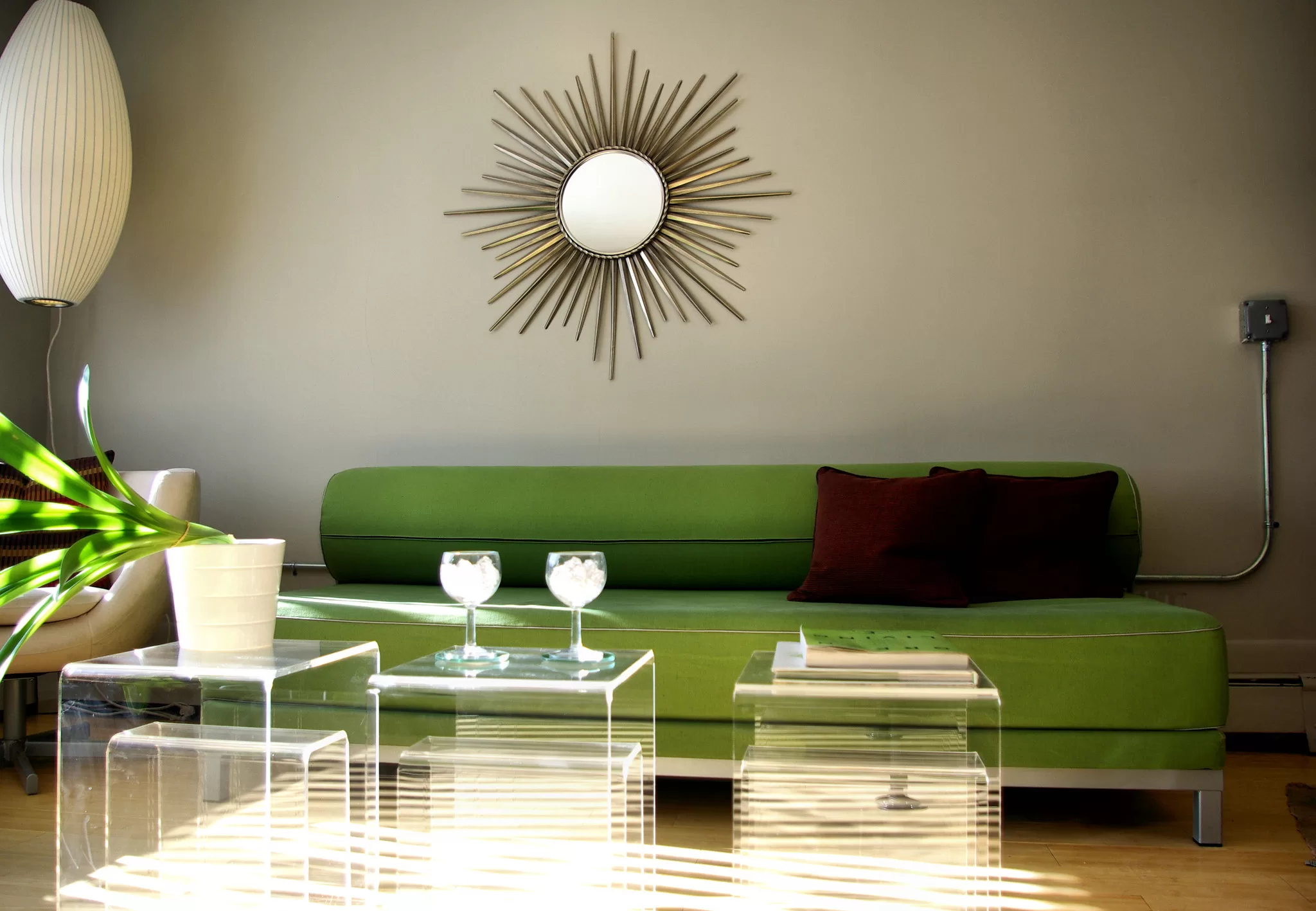 Go for a monochromatic look
combine purple with other purple elements of varying shades and color intensities. There are so many different shades of purple from pastel lavender and lilacs, to deeper berry shades. There are also the more red hues of purple, like eggplant and burgundy that all combine beautifully with purple.
Try a complementary scheme
a complementary color scheme is when a color from one side of the color wheel is matched with the opposing color. In this case, the complementary color to purple is yellow.
This can be a difficult look to pull off, but two easy ways of making it work are by using softer, paler tones of each color rather than intense purple and yellow; and by using only one of the colors as the main color, as the other as an accent color.
For example, you might want to pair a purple couch with yellow cushions, or yellow curtains with a purple tie-back.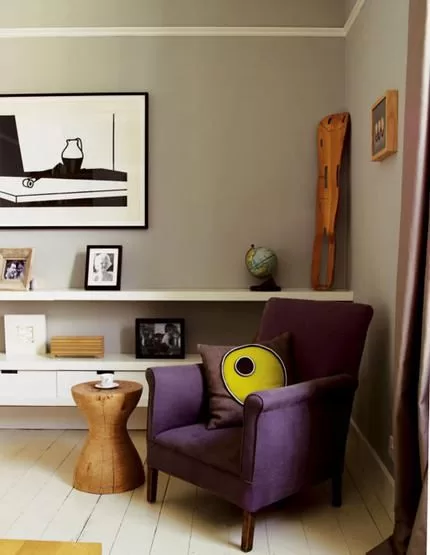 Go uber trendy with the latest hot colors
purple (especially the current trend for deep berry shades), can combine well with other hot colors of the moment. Zesty green, grey, metallics, and mushroom tones, all combine well with purple to make a sophisticated, yet trendy look.
Dark wood elements also look great teamed with the color purple.
Creating a Purple Patch – Room-by-Room Guide
The rules for decorating with purple are open to interpretation, and depend on what room you are decorating. Here's a quick guide to decorating the most popular rooms of the house with purple:
Living Room
There are a lot of scopes when using purple to decorate the living room because of the amount of soft furnishings. I would recommend using purple on one or two walls only, and then building up the color scheme using different shades of purple on the curtains, sofa, cushions, rug, etc.
Try to utilize as much texture in the room as you can.
Bedroom
The bedroom is a wonderful room to decorate with purple as it has such a modern, yet romantic appeal. Stick to the more red hues of purple, and team with dark wood, cream, and lots of metallic elements – ornate mirrors, mirrored wardrobe doors, or mirror-fronted bedside tables all look great, as well as being on trend.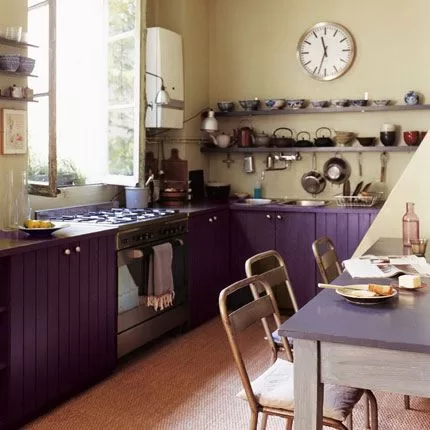 Kitchen
The choice when decorating the kitchen with purple is to choose either the walls, or the cabinets to be purple, and not both. A good combination for purple in a kitchen would be warm cream or mushroom – whichever you use on the cabinets, use the opposite on the walls. For example, the picture shows purple cabinets with cream walls.
Using Purple in Small & Large Rooms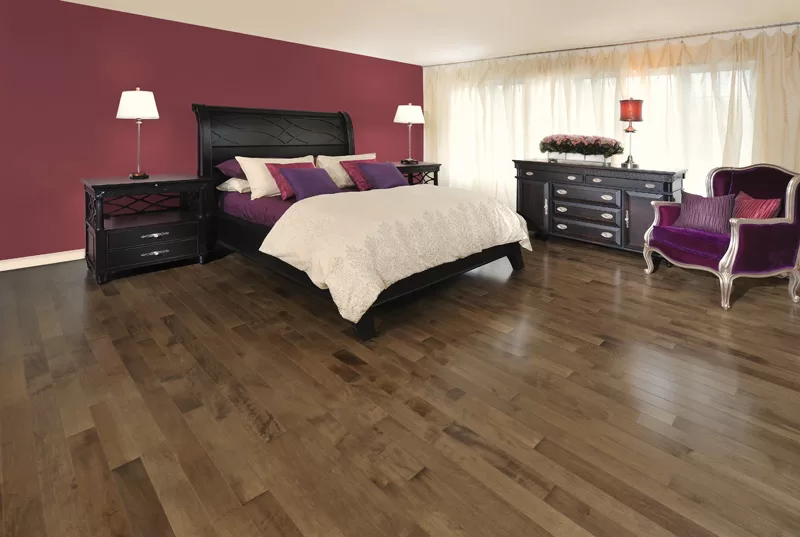 When using purple in smaller rooms it is important not to overwhelm the room with large expanses of purple, and just keep it to accent items or a small feature wall, even a masked off wall panel would work well. A small bathroom, for example, could feature purple in the form of towels, glass bottles, wall art, and DIY Roman shades.
With a larger room, an accent wall with purple is often sufficient, and then larger items can be incorporated into that such as the sofa, rugs, or wall art.
You can use it on other walls as either a strip of color around the room or else use a slightly different shade of purple for each wall – making sure that you don't use too much in the way of dark purple colors as it can feel quite oppressive.
Remember there are many different shades of purple, so take time to choose the best one for you and the room you are decorating – bearing in mind the light that gets into your room.